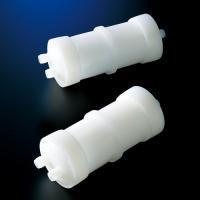 | Feature | Benefit |
| --- | --- |
| Made By All Polyolefin (Polyethylene and Polypropylene) | High Chemical Resistance |
| High Performance Hollow Fiber Membrane | Excellent particle removal performance Long Service Life. Filtration of gelatinous material Filtration of material of high viscosity The dead space is a little. |
| Three-dimensional reticulation structure | Filtration of gelatinous material |
| Made in Japan | High Quality |
Characteristic
POLYFIX series is a hollow fiber membrane filter made up of all-olefin(Polypropylene and polyethylene).
Filtration accuracy is very fine (5,20, 50, 100,200nm= 0.005,0.02, 0.05, 0.1,0.2um).
POLYFIX has an excellent capture capability.
F50 series has two type connections.
One type is tube fitting(1/4 inch Swagelok compartible).
Another type is Flowell 60 compartible type.

Specification
Pore Size
 5,20,50,100,200nm
Material
 Filter Media
 Polypropylene
 Housing
 Polyethylene
Maximum Operation Pressure
 0.40MPa(25℃)
Allowable maximum differential pressure
 0.25MPa(25℃)
Operation Temperature
 5~50℃

Connection
 1/4 Swagelok compatible
 1/4"(flowell 60 type compatible)
Dimentions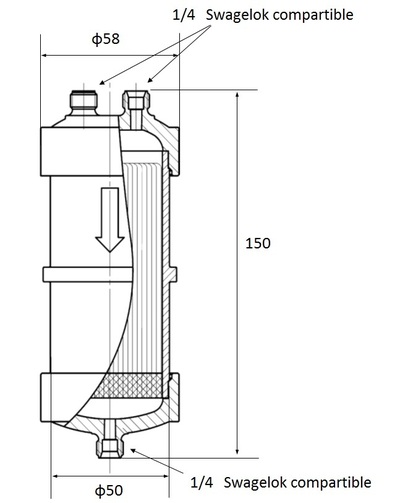 Flow rate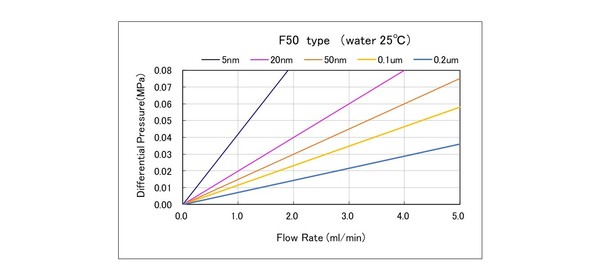 Application
Photoresist, Developer, Thinner, Pure Water,  Inorganic Chemical