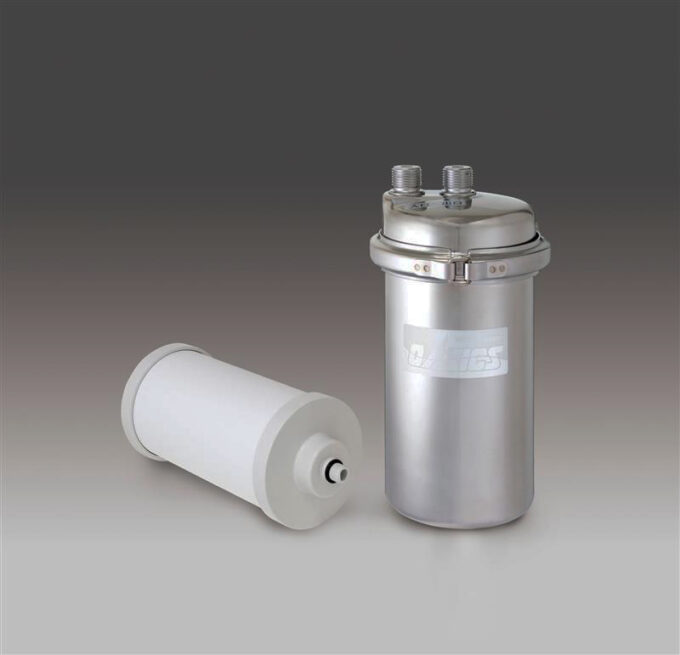 Compact "direct pressure type" household water purifier
Undersink type I water purifier
OAS-9
Characteristic
Professional Direct Pressured Type (direct pressure)

The large flow rate and low cost and easy to use with compact size at home.

Simple removal performance

Residual chlorine, trihalomethane, red rust, etc.are removed by squeezing to the basic water purification capacity. You can use a lot of 30 liters each day.

Excellent responsiveness

It can be used for cooking without stress.
There is no concern for a phenomenon specific to type II household water purifiers (dropping out when stopping water) .

Maximum flow rate of 5 liters per minute

Achieving a large flow rate in a direct pressure water purifier.
You can use it comfortably that you can't think it comes with a water purifier.
Undersink type I with simple piping
How to change a cartridge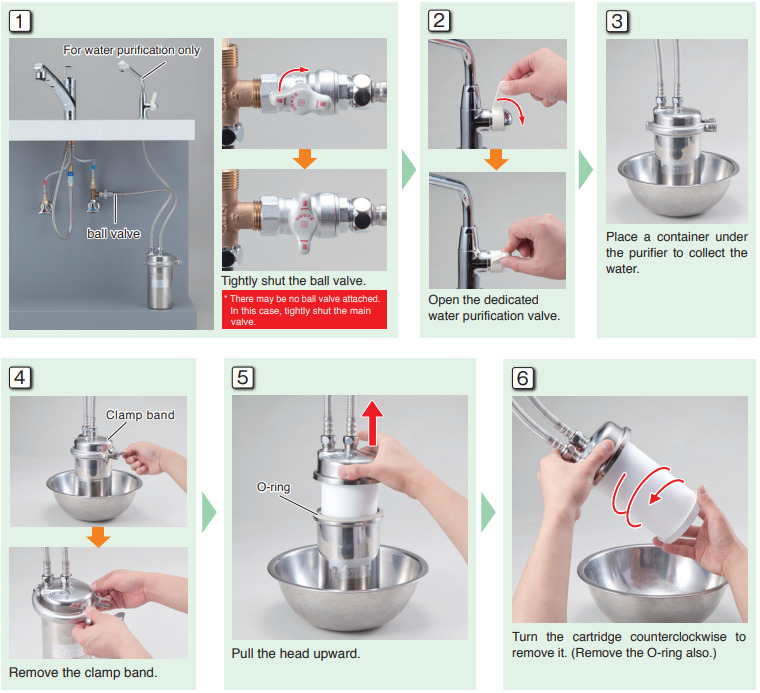 Examples of use
When using under-sink
The first cartridge of the body set is OASC-9.
When using on a table
Cartridges in the set items become OASC-9.
Product composition
OAS9S-T-2
Mixed faucet (grey part) is not included in the product.
Specification
Product code
Home-use OASICS OAS-9
Body mass (full water)
1.5kg(2.7kg)
Normal working pressure
0.10〜0.60MPa
Minimum hydrodynamic pressure that can be used
0.07MPa
[ Certification body : Japan Water Works Association (Certification number : W-2) ]