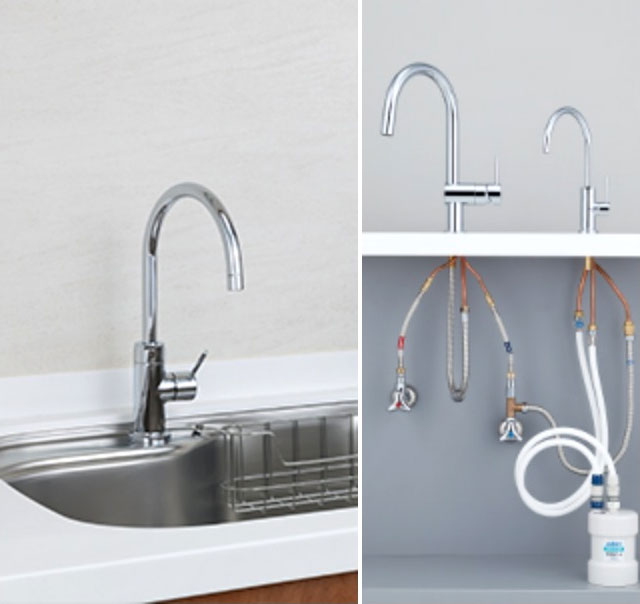 Sophisticated simple body line
Undersink II type water purifier
OSS-G4  with cartridge(OSSC-4)
OSS-G7  with cartridge(OSSC-7)
Characteristic
High-performance filtration system to remove 17+2 substances!
Removal of all 17 substances specified in the Japanese Industrial Standards (JIS S 3201 and JIS S 3201 Appendix A) and all 2 substances specified in the Standards for Japan Water Purifier Associations, leaving the minerals that serve as the source of water odor.
Economically with large-volume cartridges that can be used to a large extent !
20L (OSSC-4) ~ 30L (OSSC-7) per day for usable large-volume cartridges.
Furthermore, it is economical because it requires a troublesome exchange once a year.
Product composition